Aspire Program hits 500 partner milestone
Wiesbaden, Germany, March 2021 – Vanderbilt, a global leader providing state-of-the-art security systems, is pleased to announce the company's Aspire Partner program has reached a milestone 500 partners.
Launched in 2017, the Aspire partner program is designed to give installers and distributors the tools, support, and opportunities to perform and meet today's market demands. It is divided into four categories, each with a higher level of benefit. These are Diamond, Gold, Silver, and Registered.
Alex Holmström, Global Director of Sales at the company, states: "The Aspire program and our partner community are integral to the ACRE business strategy. Our rapidly growing ecosystem of installers and distribution partners get the tools, support, and benefits to increase their competitiveness, generate more opportunities, and increase their overall business performance through cutting-edge partnerships and collaboration. The Aspire community also allows end-users to identify certified and professional Vanderbilt & ComNet partners around the world to help them with their next security project."
The addition of 500 partners to the program is a milestone that has been gathering momentum in the past year.
"The Aspire Partner program has gone from strength to strength in recent months, and we are delighted to have surpassed the 500-partner milestone," Sam Lord, Events Manager at Vanderbilt, says. "This program is dedicated to enhancing our valued partner's competitiveness, and this milestone is a testament to the benefit we deliver to our partners through Aspire. I looked forward to continuing to work closely with our existing partners to help them generate opportunities. I also look forward to welcoming future partners and delivering the benefits of Aspire for them!"
The Aspire program's benefits are two-fold: support partner's daily business through sales advantages and online tools and resources and create the chance for personal contact and networking opportunities.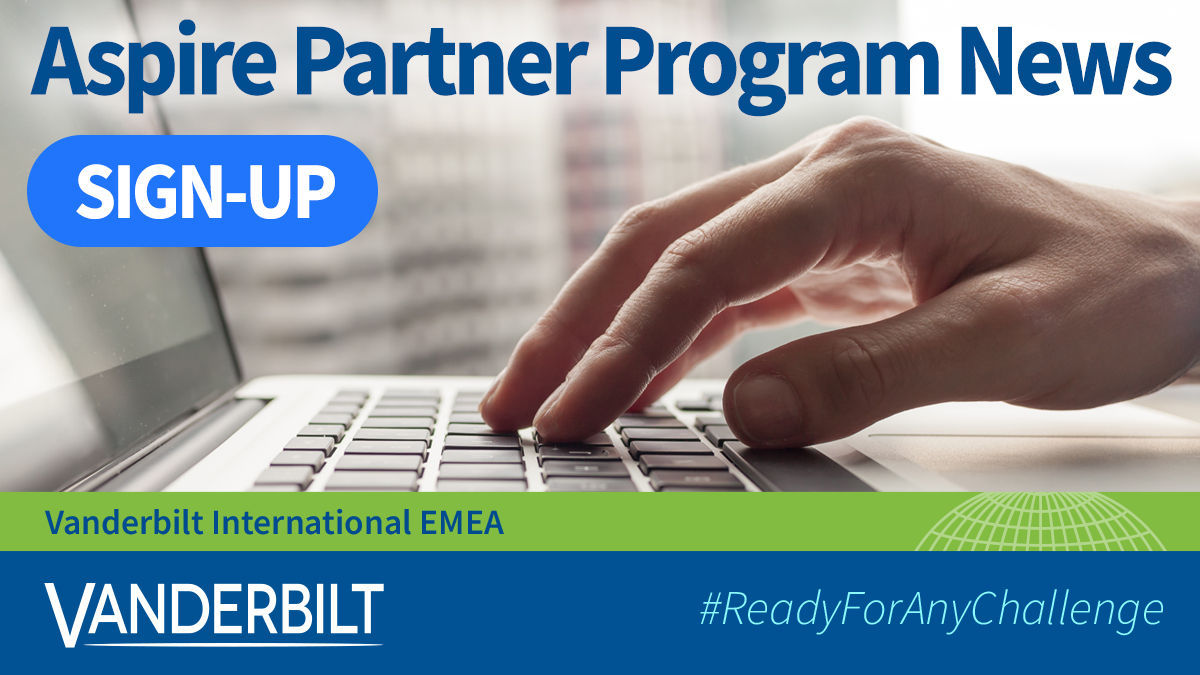 Outlining how the program has benefited their business to date, Carl Lundskog, Category Group Manager at Solar (a Diamond partner), expresses: "The Aspire program gives my colleagues and me a structured overview of the way we work with Vanderbilt. It is a program that gives us the tools for the day-to-day business, as well as a place where we can develop."
Similarly, Brian Gartlan of Diamond partner Fortus says: "We're proud to be the only Diamond tier partner within the UK & Ireland on the Vanderbilt and ComNet Aspire Partner program. With access to useful sales tools and marketing support, this program offers several tangible benefits for our team, which ultimately benefits our installers."